If it weren't for the fabulous smell of coffee beans roasting, you would hardly know there was a roastery in Arbroath. But there is, and I had the pleasure of visiting Angus's only coffee roastery; Sacred Grounds, and Fatima, this morning.
And here she is, hard at work! Isn't she fab?
Fatima (a 5kg roaster) has been roasting coffee beans for Sacred Ground, in Arbroath, since 2015. She does an excellent job, but she doesn't do it alone. Her humans must get some of the credit for their amazing coffee, after all they did select the beans and monitor the roast, ensuring the beans are roasted to absolute perfection.
Coffee for coffee lovers
They know a thing or two about good coffee at Sacred Grounds and go to great lengths to make the best cup of coffee possible. Including roasting to order – this ensures you get it at it's absolute best. And, I can certainly attest to that! This morning, I got to taste a Costa Rica bean that had interesting hints of honey and grape.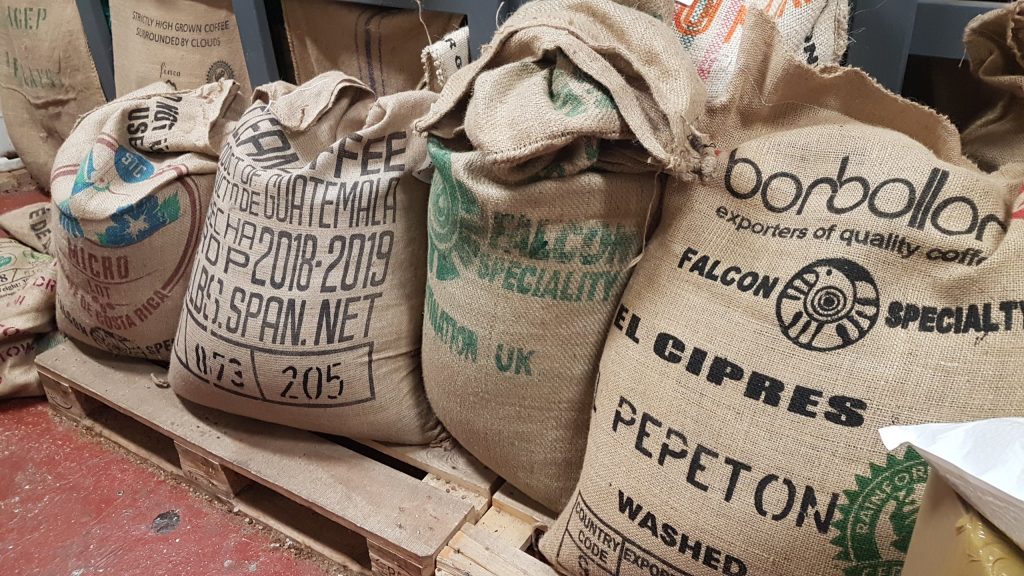 Keeping quality in mind; they don't blend their coffee which means that you can really taste the flavour of each bean. They leave you to grind the beans yourself too, so as to preserve as much of the flavour as possible.
Did you know? 400 man hours go into every cup of coffee!

Sacred Grounds
More than just a good bean…
Apart from knowing a good coffee bean when they see it, they are also an ethically aware company and search out small farms to work with. I love the fact that you can read about the farmers on their website.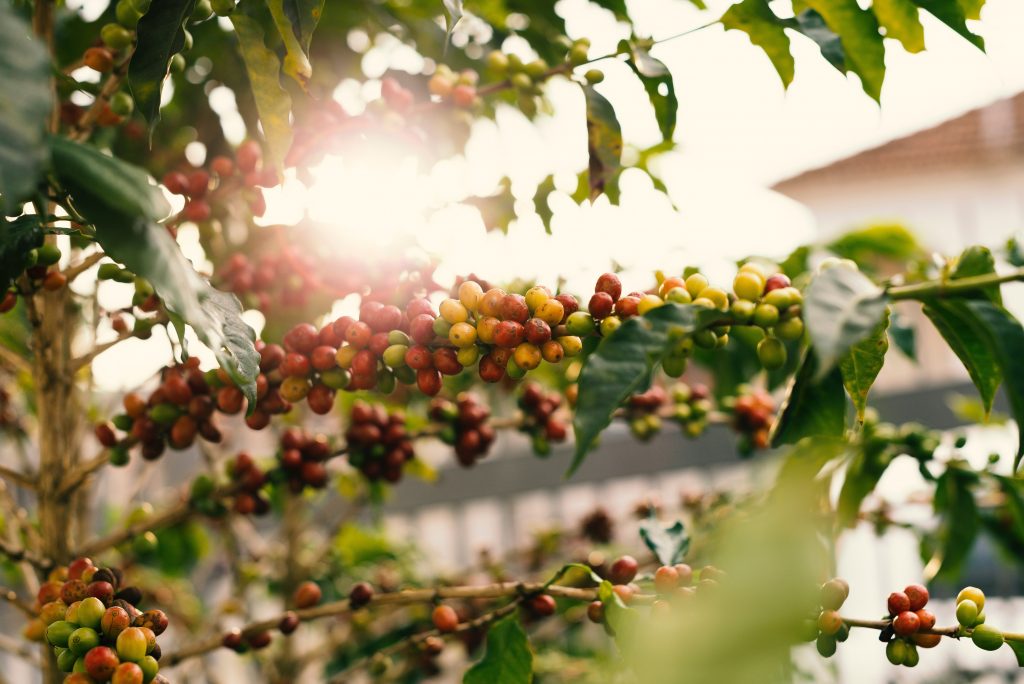 Knowing the name of the farmer that grew the coffee you are drinking is quite a special thing! Their Columbian coffee, for example, was actually grown by Nelson Antidio Melo on his 14 hectare farm where he lives with his wife, Maria, and their three children. You don't get that in Tesco!
What a treat to have such a great product being produced just up the road. I will be proud to serve and stock their coffee beans at For Cakes Sake – and it'll be a fab addition to our Afternoon Tea Boxes. Not only that, my mind is working overtime dreaming up recipes that will do it justice – watch this space!