Having tried more than my fair share of Afternoon Tea's, I can say with absolute confidence that there is a big difference between an "OK" tea and a fabulous one.
It's definitely not just a case of plonking a few cakes and sandwiches on a plate. Ohhh no, there is so much more to it than that.
The perfect afternoon tea will be planned and anticipated. It will have a wonderful selection of textures and flavours. There will be a good balance between sweet and savoury and there will be a scone or two on the side (not negotiable).
The Food…
Sweet
There must be a good selection of sweet things, that's a given. There must also be two of everything on offer. It's definitely not OK to expect guests to share a piece of cake, or (even worse) to choose between them. The beauty of afternoon tea is that you don't have to commit to one type of cake, you get to taste them all. Not including scones, there should be six sweet treats in each afternoon tea.
Savoury
Savouries are just as important as the sweets. Very often you get limp, under filled sandwiches. This is not good enough for the perfect afternoon tea. The sandwiches need to be made with good, tasty bread, and they need plenty of filling. And don't stop at sandwiches, what about a wrap, sausage roll, spring roll, a tart or olive selection, maybe? A perfect Afternoon Tea selection will have a variety of savouries, and four pieces of each per person.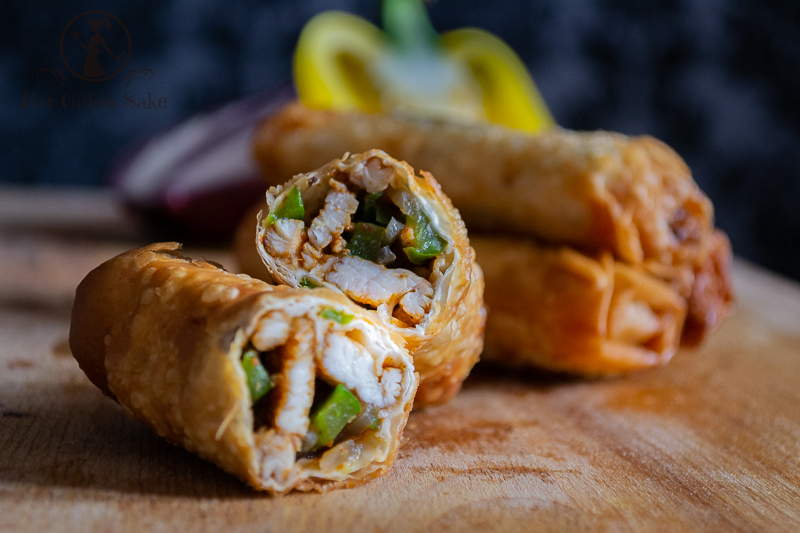 Chocolately
Every afternoon tea should have something chocolatey on it. It is so indulgent and versatile it would be a sin to miss it off.
I like a fudge cake or chocolate pot. But, what about a truffle, cookie, cheesecake or loaded brownie?
Cupcake
Cupcakes are an essential addition to every afternoon tea, they are on mine anyway. A beautifully light cake, topped with lashings of (not too sweet) frosting? You just can't go wrong. You could make it a real treat with some handmade fudge or a delicious compote filling.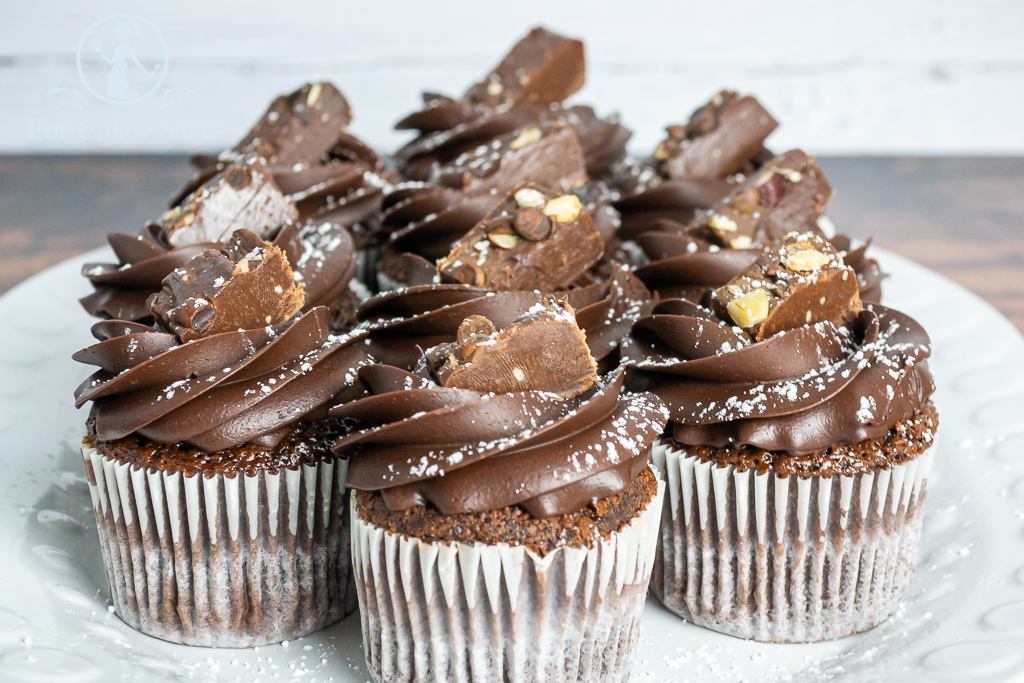 Fruit
There should be something fresh and fruity to balance the flavours and refresh the palate. You should expect some kind of jam to be served with your scones, but that can be quite sweet. I like a couple of fresh strawberry's or grapes on the side of mine, but why not a berry topped cheesecake or gateau, instead?
Scones
There absolutely must be scones, it's just not a proper Afternoon Tea without them. And there should also be clotted cream, and some kind of preserve too. The preserve must compliment the flavour of the scones, for example a blueberry scone should be served with a citrus curd not strawberry jam – that doesn't work at all! Even better… simply serve a classic plain scone – it's delicious with any preserve and cream. Save the filled scones for a big dollop of butter and a cuppa!
Clotted cream can be hard to get hold of during the colder months, so i'll forgive it's absence if that's the case, but only as long as there is some lovely Chantilly cream or some extra thick double cream instead. A lack of cream in unforgivable, in my opinion.
Sweets
Why not? Too often Afternoon Tea menu's focus on the cakes. Of course, there must be cakes, but why not a truffle (or two), some marshmallow, handmade chocolates or even some fudge? You could even put some candy floss on there, if you like. Just be careful to balance the sweetness with the other treats. My favourite Afternoon Tea had handmade chocolates included, they were bitter chocolate and vanilla and they complimented the other treats perfectly. I try to include them on my menu as often as I can because of this.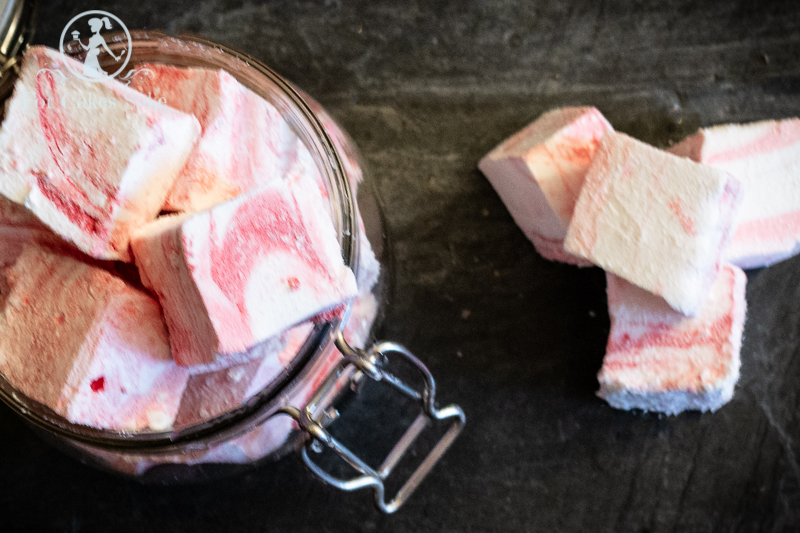 Texture Matters
Texture is very important, and every afternoon tea needs something crunchy like a cookie, or shortbread on the side. I've had far too many that simply consist of soft cakes but you need a crunch to balance it all out.
You also need something creamy. They'll be cream with your scones, but that's not enough. A big pile of frosting on a cupcake would be great, some mousse, a mini cheesecake or maybe even a little pot of Eton Mess!
On the side?
It's not just about the food! What you choose to serve it with is important too.
As far as I'm concerned there is no real right or wrong here. But, if you are serving it with tea and coffee, it must be truly unlimited. By that, I mean, it must be freely offered. I hate having to constantly request more tea when I go out. My favourite Afternoon Tea was such a lazy, relaxed affair and I think that was mostly down to the fact that the tea just kept on coming. We felt like we could take all afternoon over it (and actually, we did!).
I like a big pot of Lady Grey tea and a chilled bottle of Asti with my Afternoon Tea. But, whether you choose to have wine or prosecco, beer or gin, or, tea and coffee, choose something you really like – it should be a treat, after all. And, if you are having it at home – you don't even have to get a taxi home after, chink-chink!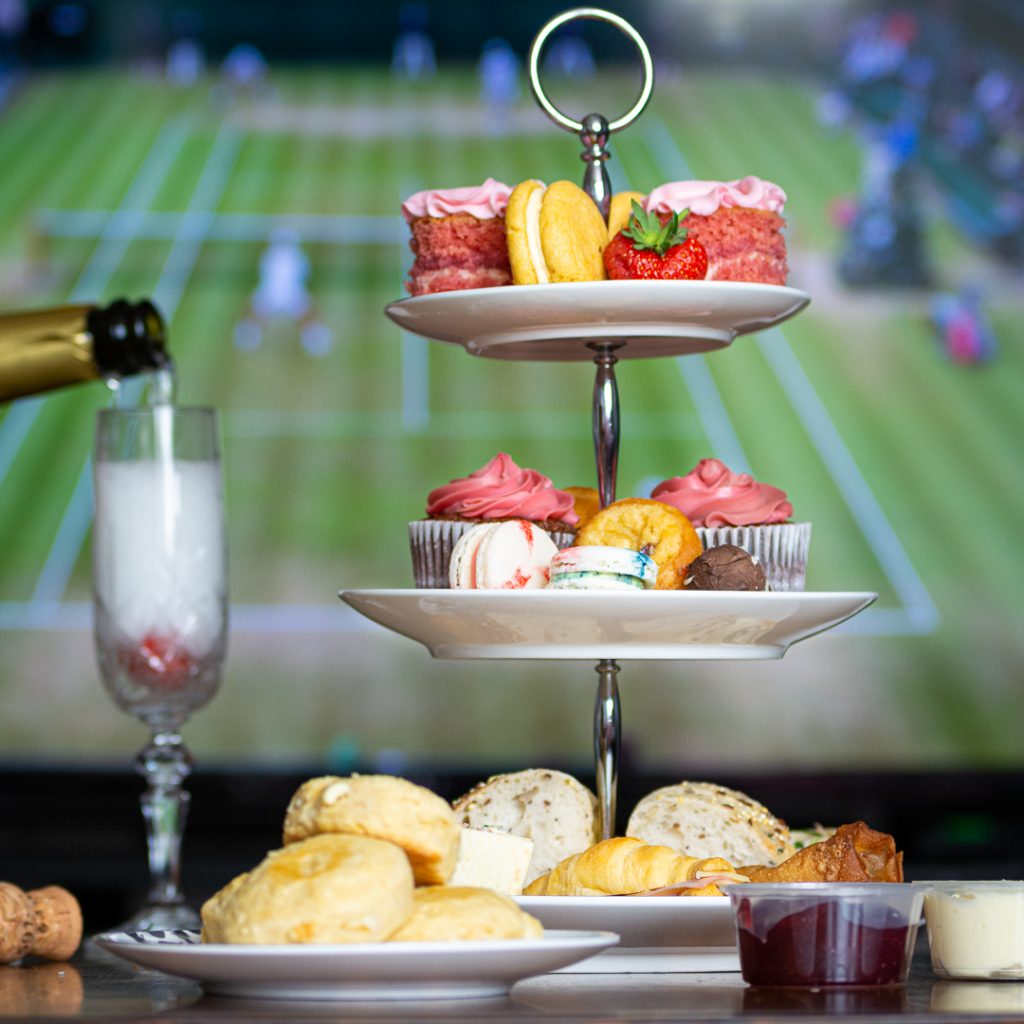 The location?
Afternoon Tea is an experience, not just a meal. And so the location you choose to serve it is almost as important as the food. The Duchess of Bedford served Afternoon Tea at her home in her private chambers, and so did Queen Victoria. If you are following in their footsteps, why not dig out the best china and make a real treat of it.
If the weather is good you could enjoy it in the garden, if not, why not retreat to the conservatory or summer house? You could even have a carpet picnic in your pj's and slippers, cosied up in front of the fire. Add your favourite music, movie or board game, a comfy sofa and you have the makings of a wonderful afternoon with friends and family.
If you prefer to be out and about you have loads of options too, make it a picnic and serve it on a blanket at the beach, park or forest. Take a boat trip, or hike a mountain for a fabulous view.
How about a Zoom party?
These days you might prefer to have a zoom afternoon tea party. This would allow you to share the experience with your friends and family from all over the country, or even the world – although we can only help with the food if you are local to Dundee!
Do it your way!
Serving it yourself means you get to create the perfect experience for yourself. There are no time limits, no fussing staff and you don't need to dress up either – you could even have it in your pyjamas if you like!
The whole family can be involved, including the kids (we do an afternoon tea box for them too!) and the pets, as you have everything they need at hand should they get bored.
But, if it's just the washing up and cooking you are trying to avoid there is a third option – the takeaway Afternoon Tea. All the benefits of an Afternoon Tea at home, without any of the effort!
Now, that's my kind of Afternoon Tea!
How will you enjoy your next afternoon tea?