I was reminded this weekend as to why I started my Afternoon Tea business all those months ago and why we go to so much effort at For Cakes Sake to create our afternoon tea boxes the way we do.
It was one comment that put it all into perspective for me and got me thinking. We get a lot of great feedback, but this message stood out for me in particular. She had gifted a box to her mother who was shielding in Dundee, to cheer her up. In particular, she had written to me to thank me for the wonderful experience I had helped her provide for her mother. She loved the printed menu you get with your food, and the freshly ground coffee bags, and she loved the interesting selection of treats and savouries, and most importantly, she was glad of how it had done its job and cheered her up. Reading her comments reminded me that all those little extra touches, that had become routine in the kitchen, really do make a difference. It also reminded me how much I love to entertain people, and how much I love to make people happy through food, and it has made me even more determined to retain our individuality and keep our menu special.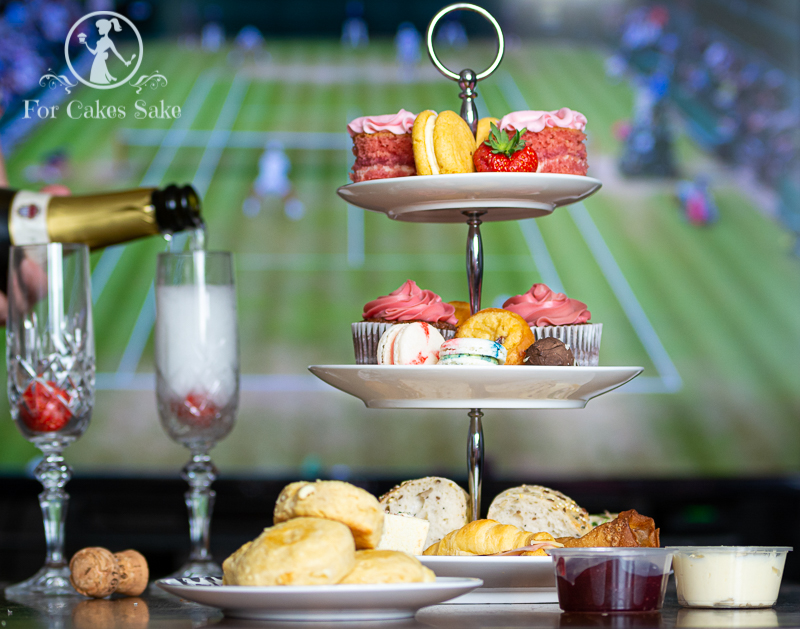 You see, Afternoon tea is not just a pile of cakes and savouries – that's just lunch with cake! Yummy, yes, but not Afternoon Tea.
It's quite special
No, Afternoon tea is far more than that. It's an experience; an event. It's an opportunity to step away from the norm, especially important these days, and sample lots of gorgeous bites of yumminess which you wouldn't normally have. You can have champagne with afternoon tea, you can get out your best china for afternoon tea and you can load up your favourite box set or board game to enjoy with afternoon tea. You plan your afternoon tea, even if it's just for one, you still make arrangements to enjoy it in your own special way. I can't recall a time I put so much effort into lunch, or even dinner. But, afternoon tea is quite special.
I don't hate sandwiches – honest!
And that's why we go to so much effort with our afternoon tea box. It would be so much easier to throw a pile of sandwiches into a box, but I can have sandwiches any day of the week. I want something different. I want a zingy fajita roll that someone has taken two days to prepare to our very exclusive recipe. I want a filled, hand baked mini croissant, and a chicken and bacon pinwheel, made by hand to a secret recipe! I won't tell you why it's so good.
Don't think I am against sandwiches – I'm not at all, in fact I think egg mayo is a staple on all good afternoon tea menus. But I want yummy thickly sliced bread with the crusts cut off! I'll also need a decent amount of egg – I can't stand limp egg mayo sandwiches – actually they should be banned!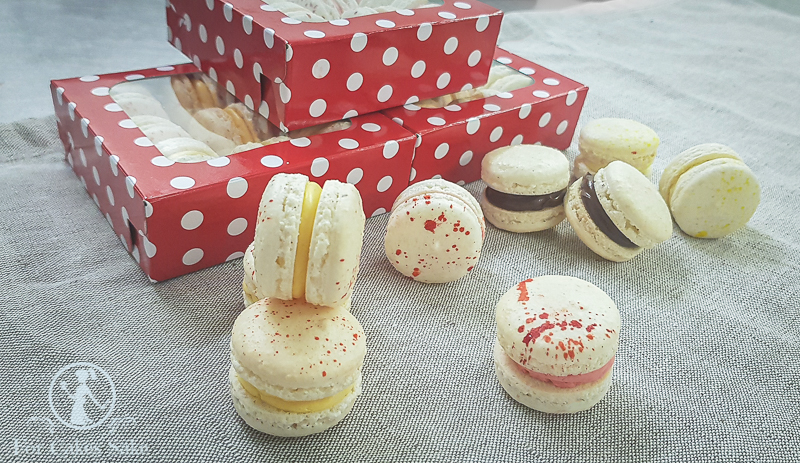 You can't let your guard down when it comes to the treats and sweets either. I don't want pre-made cakes or a slice of Victoria Sandwich. Don't get me wrong, I love a good Victoria Sandwich, but I can have that any time.
Mmmm, fudgy chocolate cake…
I want secret recipe Lemon Velvet cupcakes, and awesome fudgy chocolate cake that takes two days to reach it's maximum fudginess. I don't want traybake squares that I could buy from the shops, I want interesting pastries and cruffins, and handmade macarons. I want to taste a variety of flavours and textures so I love it when you get lots of smaller bites.
I also don't like to choose, or share, so there has to be a piece of each item for each person, and they have to look the same – I don't like getting the small bit either!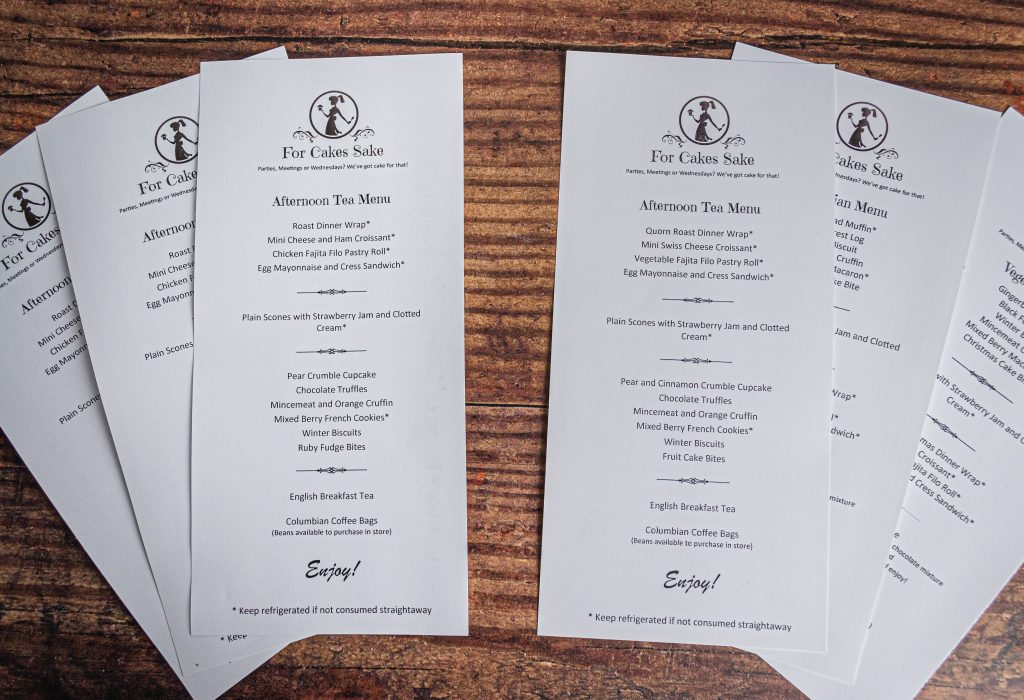 I know I'm a fuss pot, and if it were just a lunch then I wouldn't care half as much. But, it's not lunch, this is Afternoon Tea!
I keep all this in mind when I am creating my afternoon tea recipes and menus, and maybe that's why we consistently sell out, week after week.
But, over recent times I had put the effort and extra touches we take to the back of my mind a bit, it had become routine, and thanks to that message I have been fully reminded that Afternoon Tea is the whole package, and definitely not just a late lunch!
If you would like to sample our idea of a fabulous afternoon tea, and you live in or near Dundee, click below to check availability and order now!