A lot of skill and work goes into your afternoon tea. From mixing traybakes, rolling out croissants, checking the gingerbread, tempering chocolate, and frying batches of fajita rolls – there is a lot to do to make such an awesome box of treats.
We love baking from scratch. There is something so therapeutic in creating something by hand. A machine doesn't have any soul, and baking is so personal to me. There's no joy in adding ingredients to a machine and pressing go. I love baking the traditional way. Its a pleasure to get out my wooden spoon and whip up a batch of cupcakes by hand. I will always keep batches small enough that we don't need to use big industrial machines and ovens. That isn't what afternoon tea is all about, I don't think so anyway.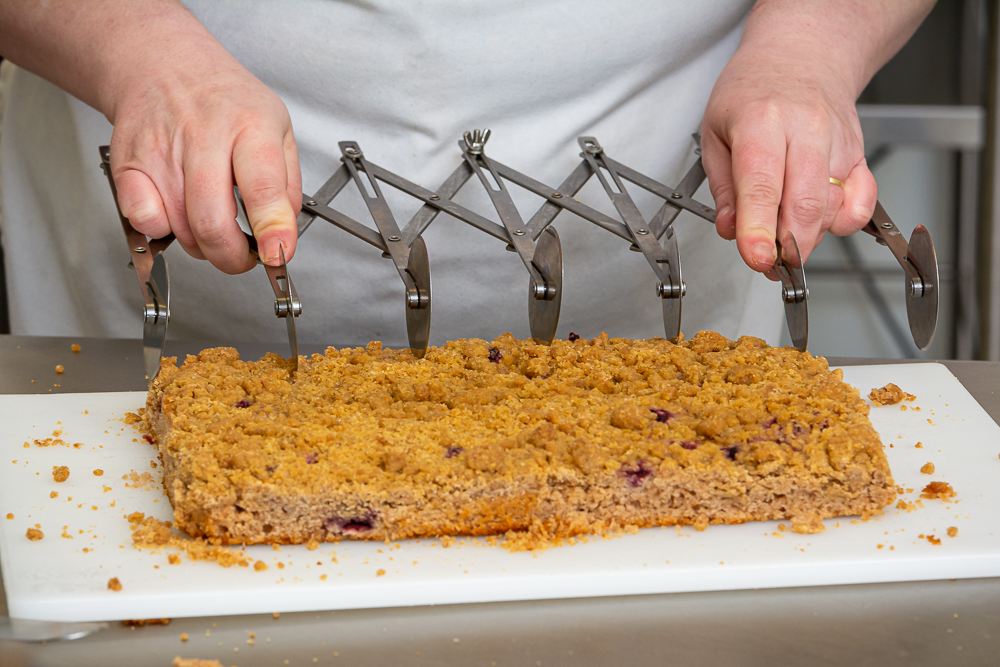 This is one of my favourite gadgets in the kitchen. The six bladed knife makes short work of diving up a traybake! I love my Kenwood chef too. "Kenny" makes light work of the Chantilly cream, although, in a baking class we did a "battle of the whisks" and I beat Kenny with a hand whisk – it was pretty hard work though!
Smaller batches are king
Smaller batches mean we can continue to create from scratch. Being small also means there is a lot of room for creativity and variety. I'd hate to be one of those bakeries that just churn out tray after tray of the same thing all day. I love that we get to be more creative in the kitchen.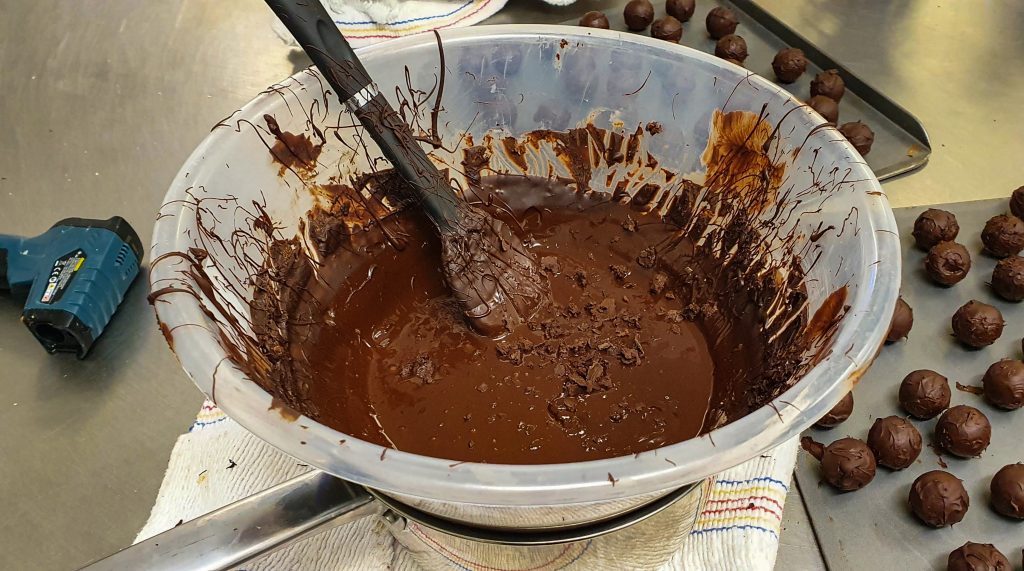 Making chocolates is one of my favourite jobs in the kitchen, it might also be the messiest. The smell of that lovely, warm chocolate is intoxicating. But, you have to work fast. I don't have a tempering machine and hand tempered chocolate doesn't stay dippable for long so no time to dilly dally!
I'm always grateful for the dishwasher (my third favourite gadget) when I make chocolates. Washing all the chocolatey dishes by hand is quite hard work and the dishwasher makes a fine job of it.
Handmade like Granny used to do
Baking the old fashioned way is a pleasure! Listening to the cupcakes is my favourite way to check if they are ready. If they are singing then they go back in – I've been conned by the cocktail stick before. Granny taught me this and she would know – it never fails!
Real baking means using your senses. Getting a feel for how things should look, smell, feel and taste is essential when you bake by hand. Also, the smells are amazing. You can't beat the smell of freshly baked croissants and scones in the morning, and everyone comments on that when they come to visit us in Dundee.
Its a messy job, but the only way to know if the shorties are mixed perfectly is to get your hands in. You'll soon know if the dough doesn't feel right, when you bring it together and start dividing up the balls!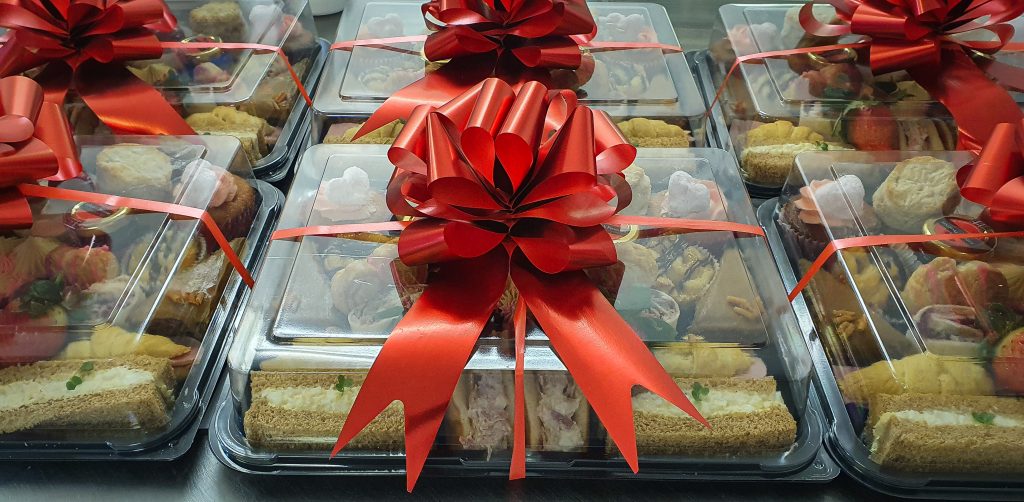 Tah Dah! After all our efforts the finishing touches go on and the afternoon teas are ready for collection or delivery. This one was created for Valentines Day.