I'm so excited that we finally have a space to call our own. There is lots of work to do though. We are definitely keeping that massive table though, isn't it awesome? I can't wait to start making and decorating cakes on that – just imagine, I could decorate 30 Humpday Cakes all at once on there, and still have room for more!
Take the Tour…
Check out the 360 view of our main catering space. It's 1000 sq ft in total which is completely massive. As you look around there are more work spaces, storage spaces and offices through the doors. There are also three walk in fridges – perfect for all that buttercream we will be making. You can only see one of them in the 360 view. And, we have an ancient meat slicer that still works – not sure what we will do with that! Wafer thin cake anyone? No?
We have lots of work to do. The place is filthy and needs a good lick of paint for a start. We also need some new equipment like ovens, hobs, food mixers, food processors. So I'll have to do some shopping – I know, poor me! Some other stuff needs to be fixed, replaced or relocated too. It looks awesome in my head!
An extra work space

A store room

A walk-in fridge

More storage
Once all the work is done, we'll invite the lovely fellows from the Environment Health department to check it all out, and then, if they are happy then we are good to go. And we can get started making Afternoon Teas for all occasions, Humpday Cakes, marshmallows, macarons and a variety of other wonderful treats.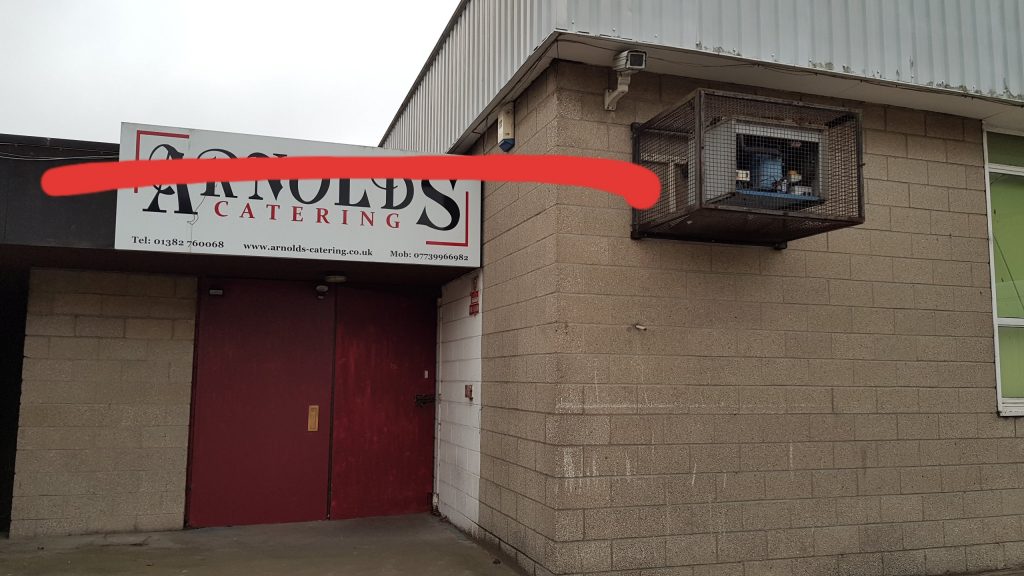 We obviously need a sign made too! I 'll be so proud to see For Cakes Sake up there…
And then there's the party… we'll be giving away tickets to our launch event right up until the launch on our Facebook page. To be in with a chance of winning simply like the page, share posts, tag friends and make comments on any, or all, of our stuff between now and the winners have been announced. The more you interact, the better your chances!
You can also get an entry by signing up for our newsletter.
Even if you don't want to come (it's free cake, why wouldn't you?) then keep an eye on my Facebook page and newsletter for all the developments.