There's jam and there's jam! And this is JAM!
Deciding to upgrade the jam we serve with our scones in our afternoon tea's was a big decision. The jam we had was ok, but was it good enough? Nope! Not any more. We wanted to make our afternoon tea as good as it could be, so I started searching for yummy jam makers.
I wanted local, and I wanted Strawberry, although I appreciate the Scottish Cream Tea should be served with Scottish Raspberry Jam, I thought the Strawberry would suit more tastes. Maybe I'll offer a choice at some point! What do you think?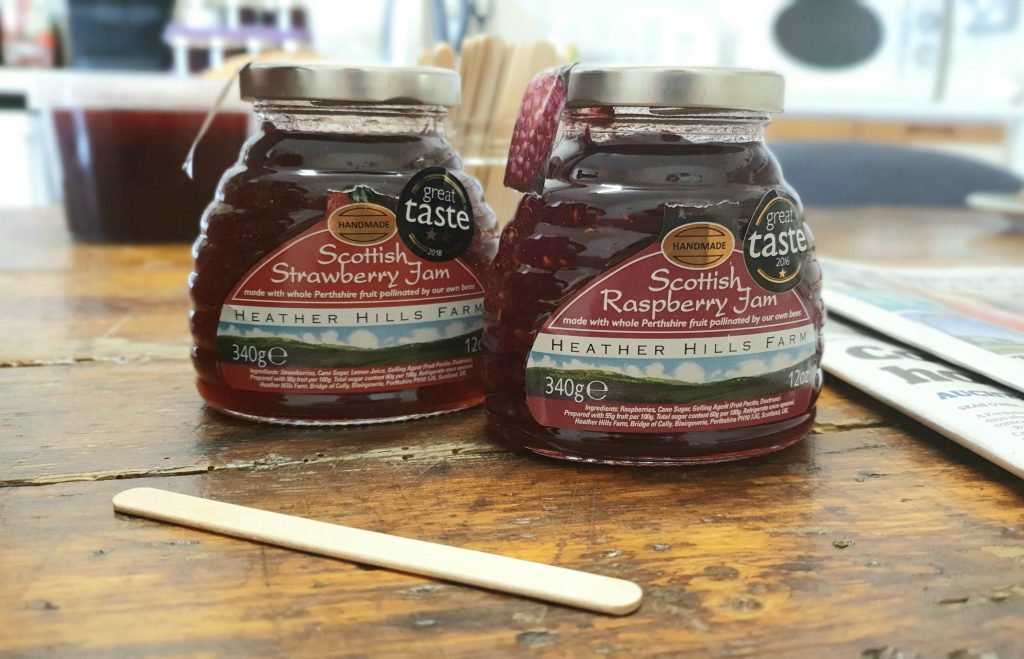 Anyway, I came across Heather Hills Farm. They were perfect. Their farm is just up the road from from us at Bridge of Cally, Blairgowrie, and they use strawberries from Perthshire!
Established in 1945, with only one bee hive, Heather Hills Farm specialise in pure, raw and natural monofloral and polyfloral honeys. They have grown a bit since 1945, and now they have 1300 hives and 52 million honey bees spread over a 5 mile radius!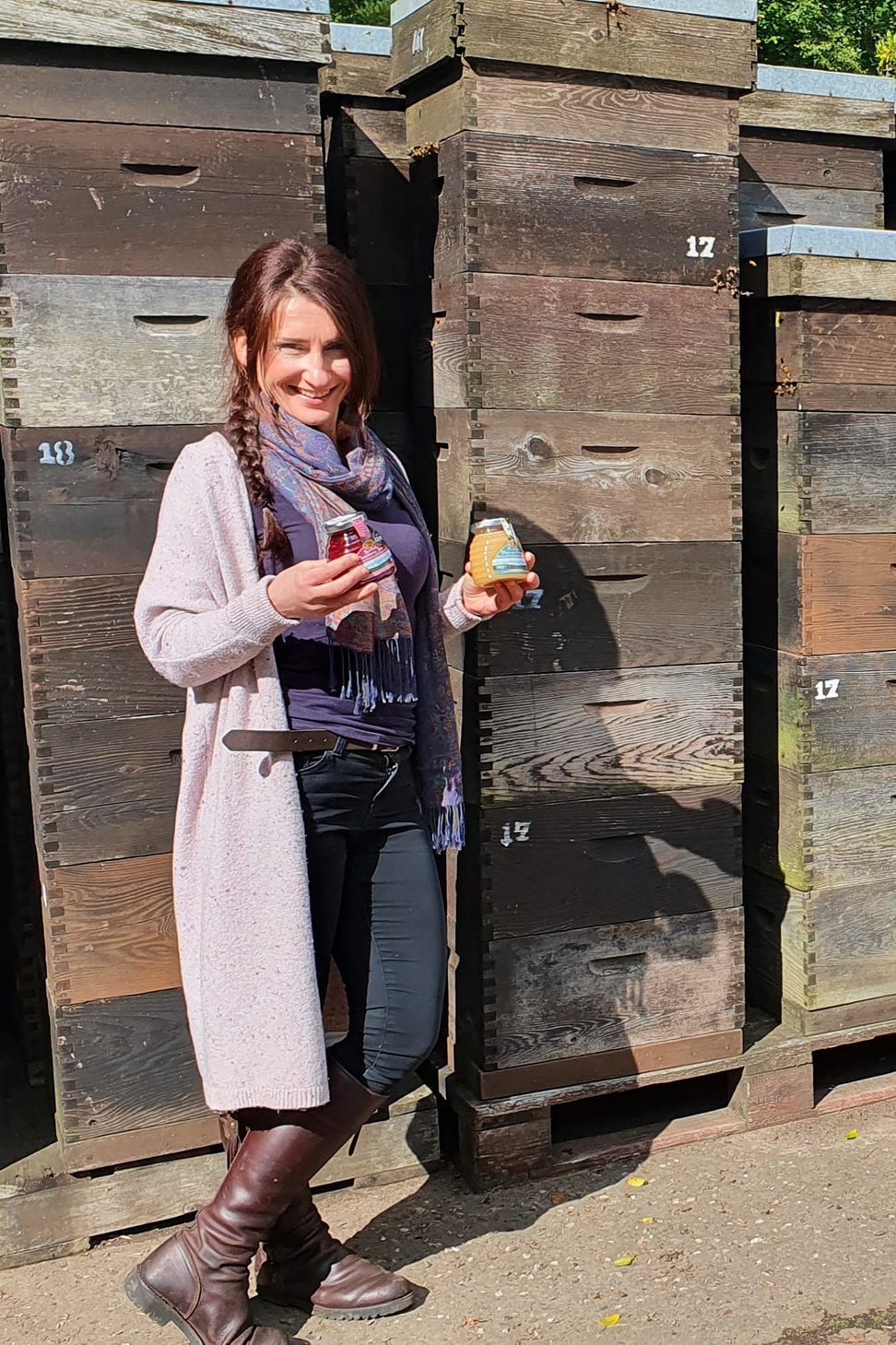 They also make award winning preserves using locally grown fruit pollinated by their own bees. Jam production remains traditional, with the emphasis is on small, high quality batches. They even have their own master jam maker who won't sign off a less than perfect batch! What a fab job he has, I'm quite jealous.
I had to taste this jam! Laura was only too keen to show off her jams and honeys, and I was very willing to taste them all. And, they were all fabulous. I'm a massive fan of all preserves anyway, but hers are just wonderful. There is a lot of love and fruit in each jar.
So, I filled up my box with a selection of jams and some honey too. The strawberry is for your scones, the rest is for the test kitchen – I wonder what I will create with the honey – I'm very excited!
What do you prefer on your scones – Strawberry or Raspberry?