Blog
High Tea or Afternoon Tea?
The two are often confused, but these yummy meals are most definitely not the same thing. So what's the difference?
Who's coming to tea?
The most obvious difference between the two meals is with who would have been enjoying them.
Afternoon Tea was created for the Duchess of Bedford to curb her mid afternoon hunger pangs. She didn't know what she wanted, so her chef served her a selection of sweet treats, scones and sandwiches to nibble on. She loved it and word soon got round of the new mid-afternoon meal.
In no time she was hosting afternoon tea soirees in her parlour, as were many other ladies.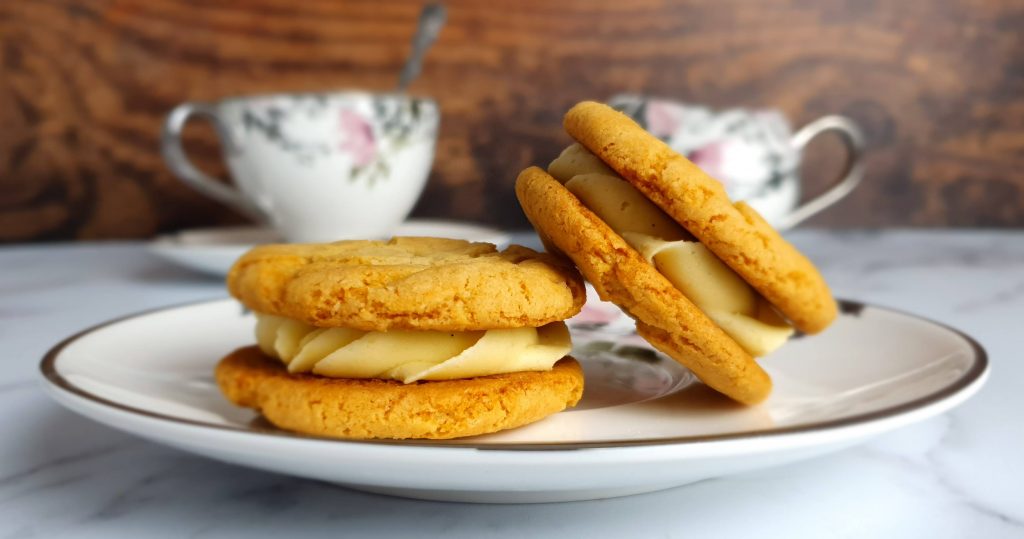 High Tea was for the working classes and would be served after the working day had ended. The workers would be hungry after a long day so high tea would be far more robust in comparison to the Duchesses afternoon tea.
What's on the menu?
We already know that Afternoon Tea traditionally consists of delicate cakes, treats, savouries and scones. The individual items would would be small, no more than one or two bites each, and would have been eaten with the fingers.
Favourite menu items would have included crust-less finger sandwiches of salmon or egg, sweet and savoury breads, sweet biscuits and French patisserie. On the side, there would have been a selection of preserves, butter and cream and there would have been plenty of leaf tea, and later champagne too. And of course, it would have all been served on fine china tea sets!
High Tea on the other hand was far more robust. The workers would have been hungry after a long day so they would have had a hot meal served with their tea. On the side, they would have included savoury breads, toast, traybakes and slices of cake. Tea was also served, but in a mug and with milk. And whilst they would have had butter and jam on the side, the jam would have been shared straight from the jar. This was not refined, portions were larger and there was no hint of picking with the fingers, you needed a knife and fork for your high tea!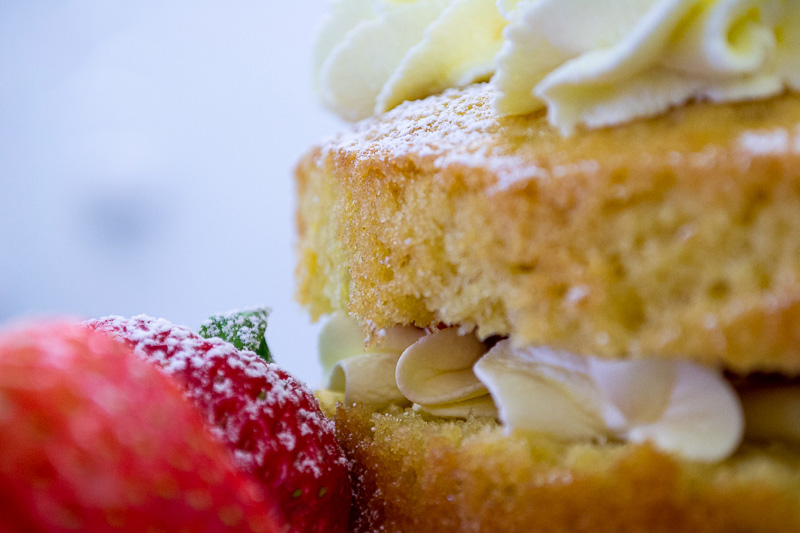 Sit up or down?
Afternoon tea was an event and took all afternoon. It was usually served in the parlour in lounge chairs or low chairs. It was a social occasion as much as it was a meal, and ladies would regularly meet to pick through their afternoon tea treats whilst enjoying each others company. You can just imagine what they talked about at their afternoon tea parties!
High Tea was very different, it was served at the table in a dinning or high chair. In fact it got it's name from the high chair you sat in to eat it.
Scottish High Tea
High Tea hasn't changed much in Scotland over the years, in fact an (uncredited) Scottish Granny remembered serving… "cake scones, pancakes, white bread, seed cake, apple pie and shortbread. There was macaroni/cauliflower cheese, cold meat, tongue and pork pie and gridle scones."
These days you might also get toast, cheese on toast, scones and traybakes. There would be less cold meat and tongue, but you might get a pie, and there will most definitely be cake!
Today…
These days we tend to mix the two together and take our favourite elements from each type of experience. When served in a cafe or restaurant, your meal tends to be served at a table which would make it more of a high tea, whereas a posh hotel may prefer to serve it in their comfortable lounge!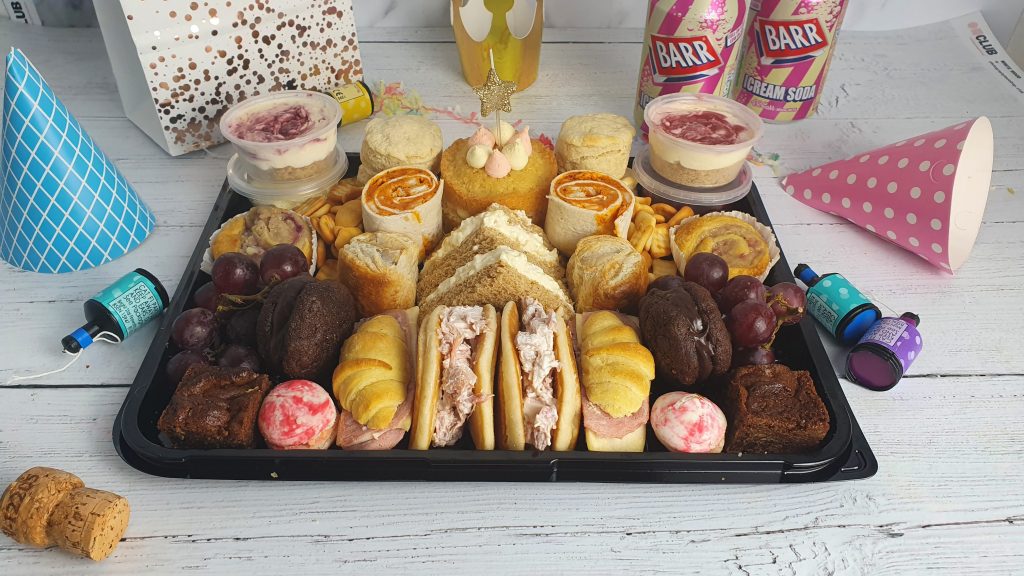 …we were lounging in a sofa [it]made us feel like we had all afternoon. We took hours over our treats and had a fabulous afternoon…
My first afternoon tea was served in a lounge and it was a wonderful experience. The food was excellent, but the fact that we were lounging in a sofa made us feel like we had all afternoon. We took hours over our treats and had a fabulous afternoon enjoying each others company.
I hope to encourage that in Dundee with my take-anywhere afternoon tea. There's nothing like the feeling of being unhurried with your afternoon tea,
In my humble opinion…
For me, there is so much more to afternoon tea than just being a meal. It's an experience, an event, it's an opportunity to get out the best china and meet up with friends and family. It's a chance to sample lots of little delights and it'll make you feel like you've been truly spoiled, it's very special. High Tea is more functional, it's a meal, a good meal, but still just a meal.
I like high tea. But, I adore afternoon tea, and especially finding new ways and places to enjoy it.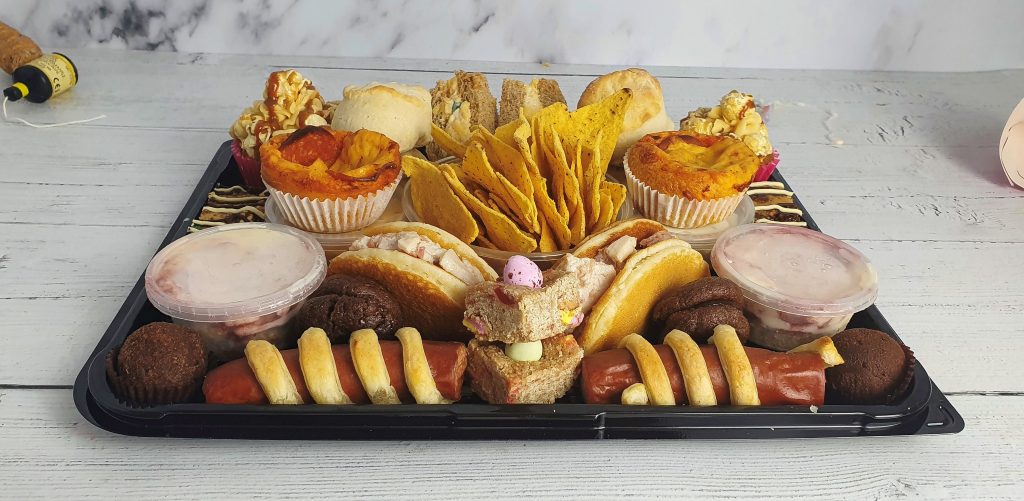 What's the most interesting place you've had afternoon tea?