There's a whole lot of mixing, drizzling, baking, cooling, piping, setting, waiting, stirring, whisking, spreading, chopping, melting and frying that goes into a Mrs Mitchell's Afternoon Tea.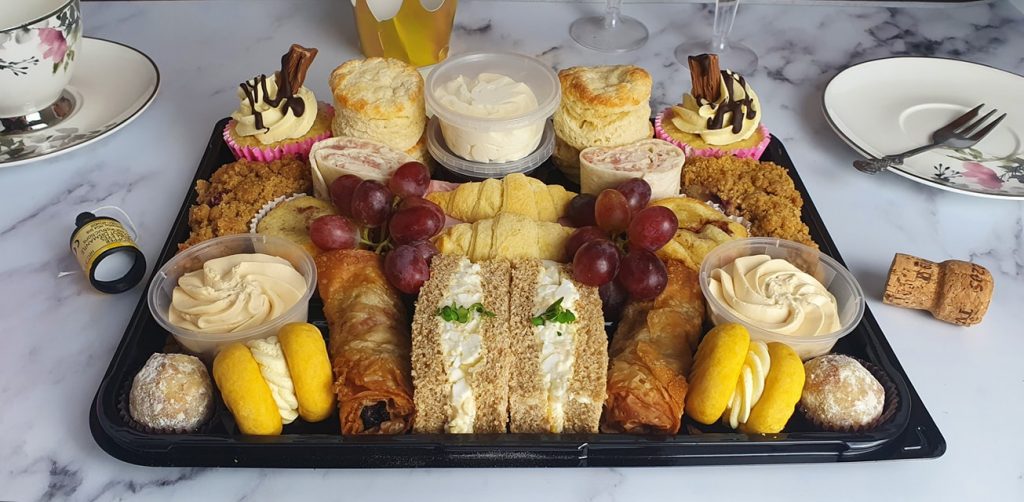 Here's a glimpse of just some of the work that goes into your afternoon teas…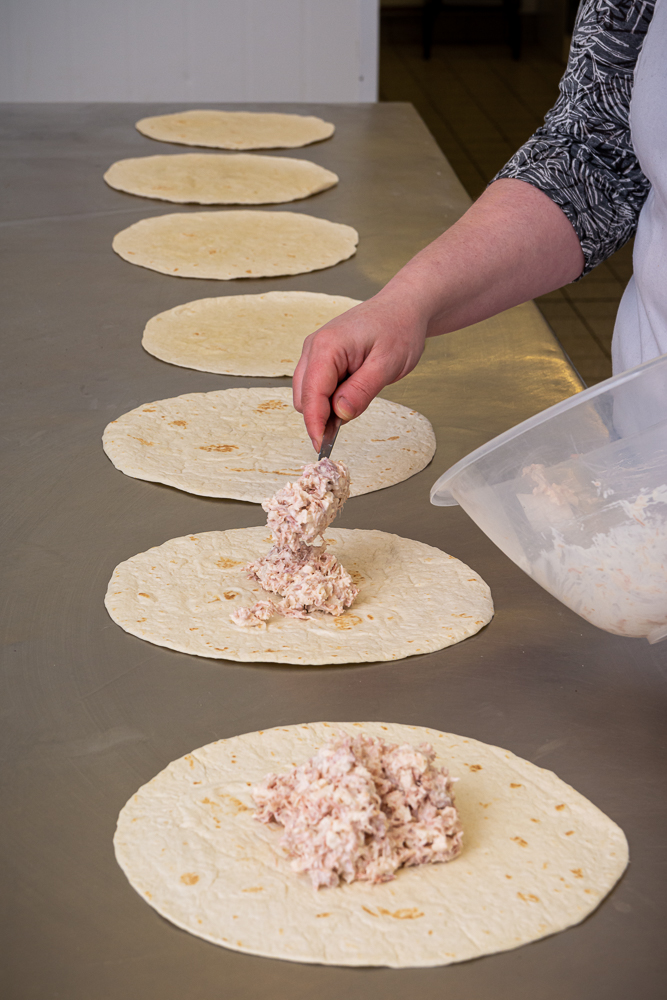 The chicken and bacon in our pinwheels has to be mixed at just the right ration to mayonnaise. Plus, I hate the cheap mayonnaise they often use in premade mixes so making my own is the only way to make sure they are just right.
These are Lily's favourite so she's always happy when we have an odd number of afternoon teas to create as she knows there'll be left overs!
Afternoon tea is far more than a late lunch, it's special, so of course we cut the crusts off the egg mayonnaise fingers!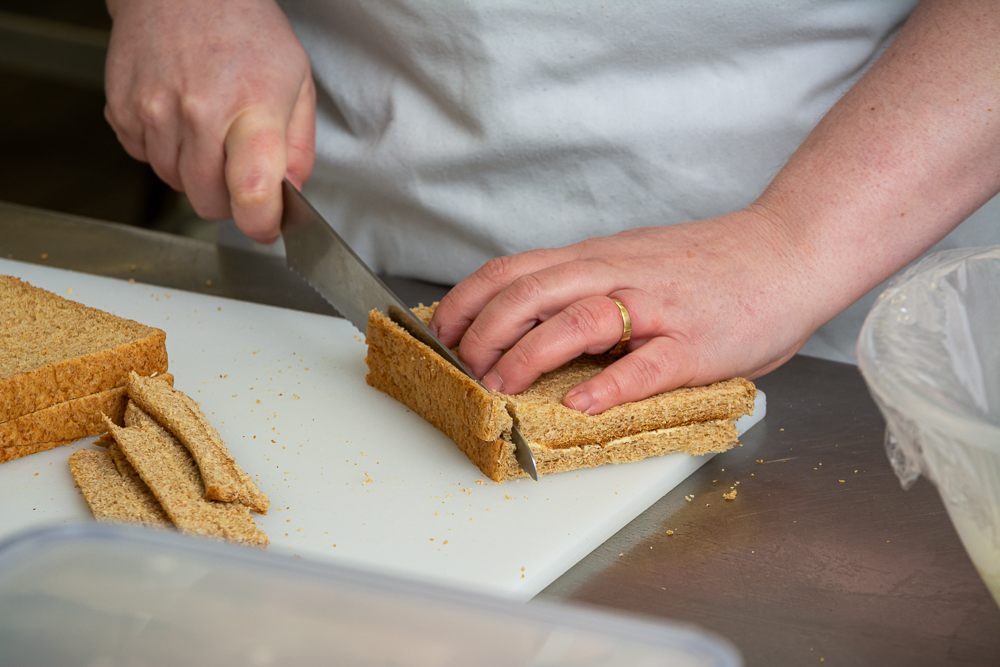 The oven works full time as we prepare your afternoon tea! The smells are incredible, especially the smell of freshly baked scones, and those yummy fajitas, of course. It's hard to beat in the morning. I wish I could bottle it so I could share it with you all!
Once the savouries are in progress and the baking is out the way, I can turn my attention to the treats.
The mini birthday cakes are super popular and make excellent treats to go with the afternoon tea gift boxes. Aren't they cute?
Assembling your afternoon tea includes a lot of piping and drizzling. From the dessert pots, to the cupcakes, to the chantilly cream, to the shorties, and the birthday cakes. They all need a yummy filling, or two. I won't even tell you how many piping bags we go through in a normal week!
Once we have all the yummy cakes, traybakes, pastries, shorties, truffles, scones, mini croissants, savouries and the jam and cream in their proper places, there are just a few final touches to make it all look at its yummiest before the lid can go on!
Phew, that's a lot of work for a morning! But we're not finished yet, we've got coffee to grind, gift tags to write and deliveries to route!
Ta Dah…
A perfect gift or a treat for yourself! This afternoon tea gift box is ready for delivery to a lucky family somewhere in Dundee – I hope they love it!