The idea of just going out for afternoon tea as a birthday treat is long behind us. These days people are enjoying afternoon tea for all sorts of reasons, and sometimes for no reason at all, and it's not hard to see why…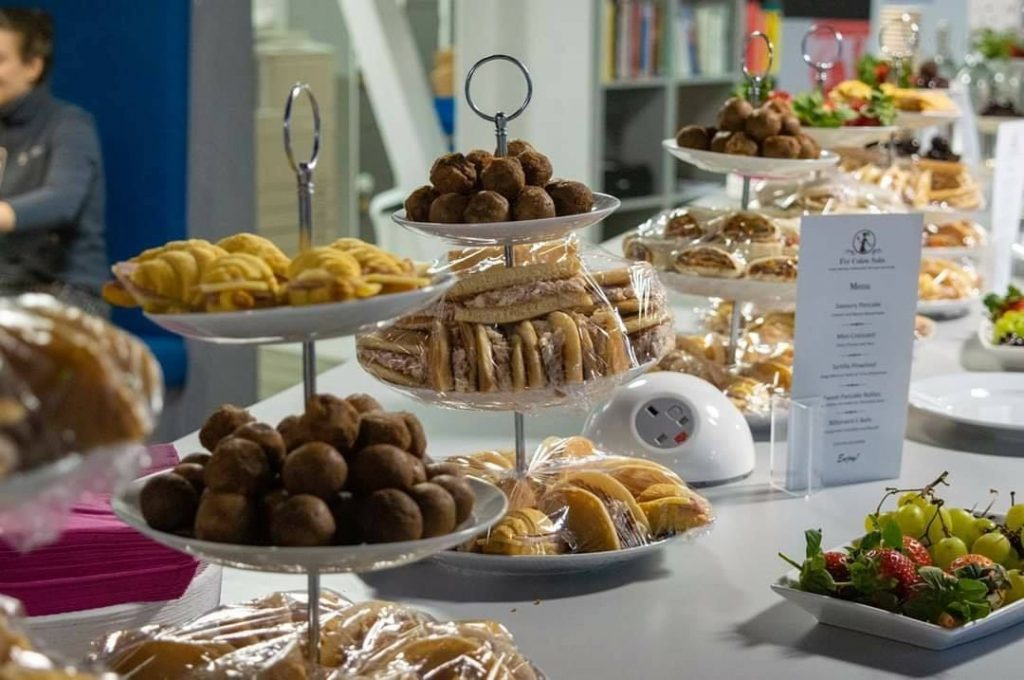 Impress your clients and staff!
Firstly, it's elegant! It's so much nicer to pick through a selection of beautifully made sandwiches and handmade cakes, scones and truffles, than to chuck together a couple of sausage rolls and some frozen pakoras, you can have them anytime, but afternoon tea? Well that's special. It says a lot about you when you have put so much thought into spoiling your guests. This, of course, makes Afternoon Tea absolutely perfect for business meetings. If you are looking to impress your clients, then afternoon tea is definitely the way to go.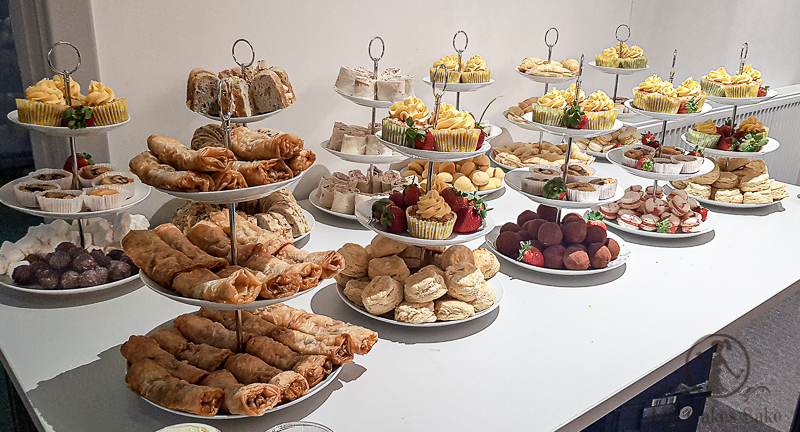 It makes for a Perfectly Dignified Funeral
Second, it's dignified. More and more people are offering afternoon tea buffets after funerals now too. And why wouldn't you? Funeral Tea's are ideal for dignified events. They're not too formal, but those yummy bite sized treats and savouries are ideal for your guests to pick at while they catch up with old friends and family.
Posh Enough for a Wedding Party
Thirdly, it's a bit posh! Done correctly an afternoon tea will be a little refined with a strong emphasis on interesting flavours and textures. You'll get a great selection of treats and sweets that work together perfectly. And because of this it fits perfectly into wedding celebrations, either as an interesting wedding breakfast, or more commonly as part of a hen night, meet-the-parents party, mother of the bride day, or even after the wedding, when the wedding party get together to relive the day over the finished photo albums, phone footage and videos. Just add a chilled bottle of champagne for 20% added posh!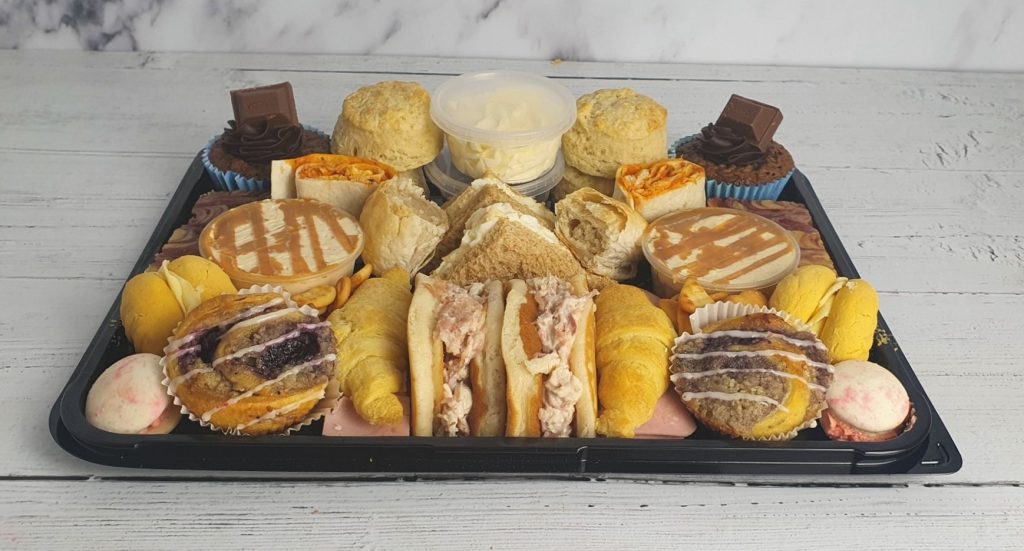 Spoil Someone You Love (or yourself!)
It's indulgent, which makes it a great gift. What better way to say thank you, happy birthday, or thinking of you, than with a treat your favourite people can enjoy in the comfort of their own home. Around half of our afternoon tea boxes are delivered throughout Dundee as gifts to loved ones. It's always a joy to see their faces when they peek inside the bag to see what they've got!
And… treats aren't restricted to just friends and family, you know! The other half of the boxes we deliver are for people that just want to spoil themselves a little. They want something a little fancy for themselves and they like to do things their own way and and don't need a cafe or hotel to to treat themselves. Or maybe they just want to sit in their jammies and enjoy it with a movie at home!
When you order a takeaway afternoon tea box from us you can do anything you like with it. You could even take it to the park or beach and have the poshest picnic ever!!! And if the weather fails you then you could dig out your best china and have a fancy tea party at home instead.
Who would you like to spoil?